Self Storage Mortgage Loan Financing
Self Storage - Mini warehouse land financing is one of our favorite types of loans to put on the streets. We offer 4 types of financing for Self storage warehouse facilities no matter which stage of development.
Permanent Loans - (Traditional single digit rate)

Land Loans - (Ideal for self storage facilities)

Bridge Loans - (Short term, interest only)

Hard Money Loans - (Non-conforming or bank)
If you require quick purchase financing, refinance existing debt, or cash out of your self storage project, we have private hard money financing and bankable credit partners that have continued to lend during the last half of 2014.
Many individuals come to us to mortgage their self storage land in order to continue the soft cost of developing the property such as architectural, engineering, planning, zoning, or the sometimes laborious entitlement process with the local municipalities. and you have equity in the land or an equity land partner give us a call today to discuss your needs.
The self storage land should be in an area that is economically feasible to build or develop, have a demand, and well located. A solid explanation of how the loan will be re paid is necessary.
If you are not yet approved for a self storage construction loan, we can help you. Several portfolio and GSE lenders are within a phone call away with your project.
______________________________________________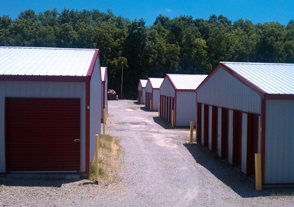 Self Storage Property Rates
Tough to accurately quote rates these days because we underwrite using common sense based upon a set of question we ask upon on initial conversation with you. Below is a general idea of the type of bankable and hard money self storage - mini warehouse land rates you will receive for well qualified properties and borrowers alike.
1 - 3 - 5 - 7 - 10 - 25 & 30 years terms

5.99% to 11% interest only or full amortized

Low to no pre-payment penalties

Loan origination is 0-4%
Financing for well located and desired self storage facilities properties. We work with good and bad credit borrowers. Both full disclosed income and non-traditional bank loans are offered.

Self Storage - Mini Warehouse Loan Rates & Products:
If you are located in areas such as Indiana, Minnesota, Florida, Tennessee, Georgia, Utah, Nevada, California, Texas, Kansas, Iowa, Illinois, South Dakota, Washington, New Mexico, Oregon, North Dakota, North Carolina, South Carolina, Indianapolis and other market considered on a Nationwide basis.